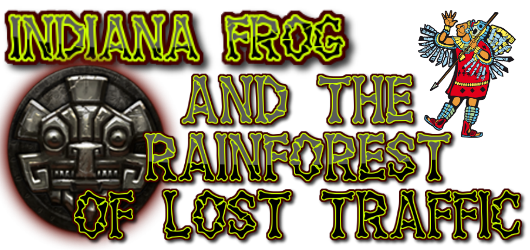 Deep in the tropical rain forest, you will discover the remains of lost cities and civilizations, these were once the home of amazing views, ancient traffic secrets and prosperous peoples.

Experts believe that vast amounts of hidden treasure still remain within the Rain Forest. Join Indiana Frog to find these lost traffic secrets and treasures, we believe you'll uncover jewels in the form of Ad views, banner impressions, text impressions, Square Banner Impressions, and even golden rewards.

More Information....
Lasting and Successful
Launched in 2009 and now over 17,500 Members and still growing.
Professional Advertising Service
Over 17,500 Like Minded Members eager to view your offers.
Delivering Real Results
High quality traffic for the Results You Need and Deserve.
Exclusive Tools and Features
Rotators, URL Trackers and Source Ranker, Advertising Options.
Fun And Rewarding
We reward our members for surfing, daily, prize pages, promos.
Fast Quick Start
Use Code: Indiana Frog 500C/1000Bn/1000Tx/1000Sqb/1000Peels
Terms of Use | Privacy Policy | Disclaimers| Anti-Spam Policy | Refund Policy
A Member of the USSurfs Network
Copyright © 2015 - 2023. RainForestClicks.com. All rights reserved.