Deep in the tropical rain forest, you will discover the remains of lost cities and civilizations, that were once the home of ancient traffic secrets and prosperous civilians.
Experts believe that vast amounts of hidden treasure still remain within these ruins. Join Indiana Frog to find these lost treasures, and we believe you'll uncover credits, banner impressions, text impressions, peel ads and possibly even golden cash.
Rain Forest Clicks is a
Professional
Advertising Service
Over 14,000 Like Minded Members eager and willing to view your offers. Delivering quality traffic to your offers with the Results You Need and Deserve.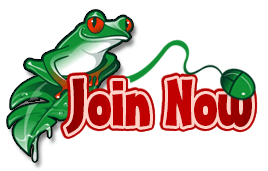 Exclusive Tools and Features
Tracking and Source Ranker, Advertising Options, UniqueTools, and a site rotator service which is completely free!
Targeted High Quality Traffic
You'll only get live, real-time, responsive targeted traffic, with real people visiting your site.
Brand You And Your Business
Increase your trust and recognition easily with our social tools and features!


To help you get started, use code: Indiana Frog
500Cr/1000Bn/1000Tx/1000SqB/1000Peel Ads
Just surf 77 pages.